Rapper Ballin Basketball game
| | |
| --- | --- |
| Payment Terms: | T/T,L/C |
| Place of Origin: | Guangdong, China (Mainland) |
Product Detail

Encourages competition through well programmed scoring system Fast game play, various difficulty levels


A more compact, classier, sleeker looking version of the basketball unit: Rapper Ballin.

· Encourages competition through well programmed scoring system
· Fast game play, various difficulty levels
· Operator adjustable payout - Highly quality and sturdy cabinet built for durability
· Easy assembly / disassembly structure

Description of game play:

Rapper Ballin offers all the Crazy Hoop features but adds a lot more to the plate by including new additions and improvements that would surely contribute to this higher level basketball unit!

· Catchy and appealing music backdrop created exclusively from our Canada R&D department
· Sleeker design, aim to improve from Crazy Hoop look with matching lights, decals, etc
· Several improvements implemented from the feedback we received on the Crazy Hoops sales: meshes on the side, sensor implementation instead of switch for gate assembly and many more!
· Unit is a tad shorter in length which can cater to more locations where space is limited such as bars, etc.


Dimensions:
W1030 X D2200 X H2243 (mm) / W40.6 X D86.6 X H88.3 (inch)
Weight:
260kg / 573.2lb
Voltage:
110V/220V
Container Fittings:
20' container - 10 units
40' container - 22 units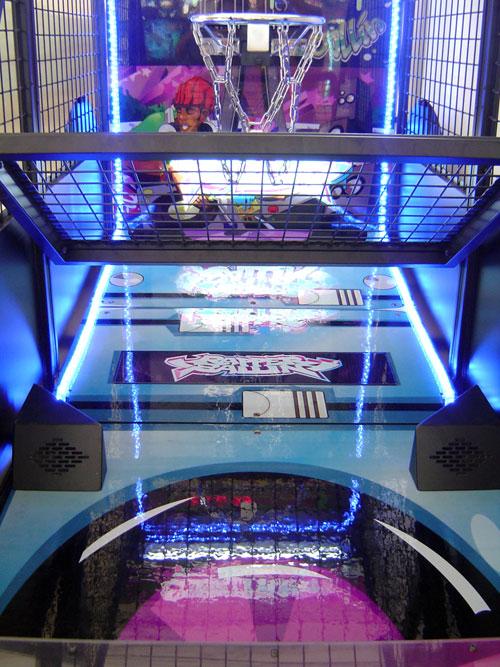 Related Search
Find more related products in following catalogs on Hisupplier.com
Related Products